Men of perverse opinion do not know the excellence of what is in their hand, till someone dash it from them.  ~Sophocles
Week 15 in Review
Last week, we lost a dear friend and iconic servant for the St. Joseph School District.  Brenda Elifrits was a woman who encapsulated excellence in the work place.  She reminded me constantly of what excellence was; through so many difficulties that life has a tendency to throw at us, she lived professionally excellent.   I hope I can live my life similarly.  I hope you will too.  Daily we are offered the opportunity for a wonderful life.  I hope you each embrace it and live it in excellence.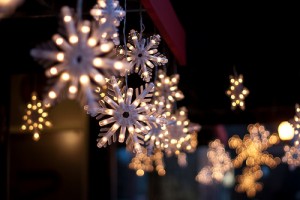 Week 16 – A Look Ahead
This week we must stay strong.  It's important for everyone to remember that we must provide excellent lessons to our students right up to the finish.  Do not compromise your class time.  Movies, worksheets and free/catch-up days are not teaching.  You should not make concessions to planned lessons and engaged classes.  There are three weeks left this semester.  Finish strong.
This week, we have CAMP Congress on Tuesday and a two-hour early out for district departmental PD on Wednesday.  On Thursday, the library will be closed at 10:30 for Southside Rotary to hold their annual lunch meeting with the choir performing a few special songs for the group.  Thursday is also our last ACT Academy session for our first in-house training.  And you don't need a reminder that winter break is going to be here all too soon.  Thank you to all of you who provide excellence in education for our students every day.  It is important for us to live our lives professionally excellent every day. And with that, a toast to Brenda…"for a life of professional excellence."  Hear, hear.
Photos are Creative Commons on Flickr:  "starry starry night" by bookgirl; "Snowflakes." By Andy.Schultz