I feel the capacity to CARE is the thing which gives life its deepest significance. ~Pablo Casals
I'm always so grateful for this time of year.  Every Thanksgiving holiday break reminds me strongly to be cognizant of the multitude of blessings in my life.  I was reminded this morning in church how good it makes everyone feel to take stock in all that we have to be thankful for each day.  For the life of me, I don't know why we don't reflect on that more often.
I am so thankful for how much all the people I work with CARE about what they do and how they do it.  The outpouring of support and loyalty I received and heard last week after our staff meeting made my heart soar.  Your determination and dedication to CARdinal Excellence humbled me.
We live in a new age of education.  It is tough to navigate our newly found waters with seemingly insurmountable expectations and changes at every turn.  I realized more than ever this week how much we rely on each other.  I find myself humming, "strength for today and bright hope for tomorrow." That is what makes a difference in our school and with our kids. Day by day, we are there to make a difference.  We are making a difference.  We found out great news about several of our students scoring in the 30s on this last ACT.  We also heard that a record number of our students were selected as Cotillion finalists.  Your excellence is showing up as our students' excellence.  It's CARdinal Excellence.  Thank you for giving every day.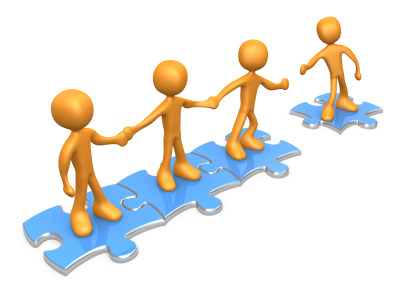 Week 14 – A Look Ahead
Our administrative look fors are going to be more focused.  We will start meeting with data teams to note areas to improve and determine how we can pinpoint exactly what we need to look for to get better and get the results we know can be achieved.  
Tuesday – Pep Assembly schedule; UMKC Data Teams JEPD in library each block; Basketball Jamboree @ Civic Arena starting at 3:30.
Wednesday – 2 Hour early out schedule (turn in your lunch menus to Ms. Anita)
Thursday/Friday – Happy Thanksgiving!
~Excellence is a journey not a destination.~
All images available in CC on Flickr:  "Belated Turkey hand" by bschmove; "Join our team" by CraigTaylor1974.