Fostering connections today in learning how to become a better learner is exciting.  As I sit in Mooresville, NC visiting Mooresville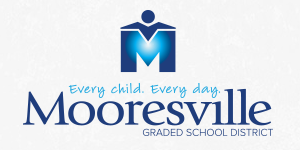 Graded School District  (MGSD) and learning about how they are continually learning step up their game – it's exciting to be surrounded by adults who have a strong desire to learn about how learning in schools could be better in their districts.
The MGSD story is captured in Every Child, Every Day.  They had me with the title.
How can you work in education and not believe that whole-heartedly?
Working in a district that is on the journey of digital conversion, there is a strong sense of gratefulness for the gift that Liberty Public Schools and the Liberty community offer in their support and continual INVESTMENT in our students.  Our active learning lab school, EPIC Elementary, which opened this fall, INSPIRES us all to transform learning for every child.  I can see so many connections of the vision of the learning processes offered in this school working its way to the other schools in our district.
Learning with MGSD has really pushed our thinking on INNOVATIVE ways to support our teachers to diversify their own instructional portfolio adding PERSONALIZATION to their stock.  My favorite read in the last year has been Learning is Personal.  I suggest this as a read for any educator looking for taking the classroom or district to active learning.