Dreams surely are difficult, confusing, and not everything in them is brought to pass for mankind.  For fleeting dreams have two gates: one is fashioned of horn and one of ivory.  Those which pass through the one of sawn ivory are deceptive, bringing tidings which come to nought, but those which issue from the one of polished horn bring true results when a mortal sees them.  ~Homer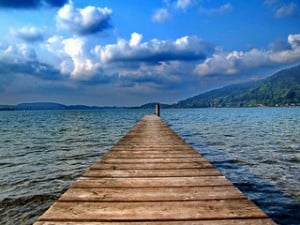 Reflecting on Week 32
The victory of last week's election still sings sweetly as I pause to reflect on the week.  It's a great opportunity for the St. Joseph School District
to know that the tide of our journey has taken us through the gates of polished horn.  It's also great for Benton to know our part in it.  I thank each of you who voted, walked delivering flyers, posted signs in your yards, and attended our rally to show our support.  It is easy to forget that it is an amalgamation of the little things that seem to make all the difference.  In this event, the difference was a dream come true.
Dreams surely are difficult.  It has been over a year since we began dreaming and talking about the idea of a hybrid high school – a school that incorporates the best of brick & mortar and on-line learning.  It is certainly a 21st Century educational opportunity that, sadly, was not chosen in the High Schools That Work Grant application a year ago.  But that does not mean we haven't been taking steps to align ourselves for that dream.  Each innovation and school improvement step gets us closer.  As a staff, we are working on ways to improve student performance and success.  Our PE department was innovative in looking for a way to offer freshman hope and purpose in taking high school classes.  We will soon have all our 9th graders visit Missouri Western State University who will partner with us to offer opportunity to our students and make sure they know what is available to them right here in St. Joseph.  New innovative approaches to the educational process that help our students succeed are necessary.  We often quote Albert Einstein in his definition of, "Insanity:  doing the same thing over and over again expecting different results."  I'd say the idea, if anything, makes a great case for innovation and change.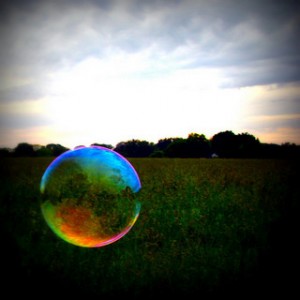 Week 33 – A Look Ahead
There are a few important dates on our calendar this week:  EOC training will be held Wednesday in my office five minutes after the start of each period.  If you are giving the EOC test this year, you must attend this training.  There is no JEPD on Wednesday.  Thursday is the fourth and final ACT Academy for the April test.  Please take the time to check with your students who are in the academy to make sure they are supported.  The small things make all the difference.
~Excellence is a journey, not a destination.~
SJSD_logo_Icon at sjsd.k12.mo.us; All other images available in CC on Flickr: "Tiny Ducks Fall Asleep on a Dock" by kugel; "where bubbles go" by circulating.